It's a bittersweet day for me today, because my youngest baby turns 3!! I can't believe he's already 3!! He'll always be my baby though :)
Remember a few days ago when I had that stencil giveaway?! Well, I did the random org thingy and the number generator came up with the number 3! Which is Michelle!!! Congratulations Michelle!! Contact me with your address so I can get you your prize!! (I would put the picture of the random generator thingy up, but I'm a little impaired and can't figure it out! lol)
I made a birthday card for him at the crop this weekend. It was made from the scraps of this layout:
We were challenged over at
Scrapbook Nerd's
Online Crop to make a layout based on this sketch: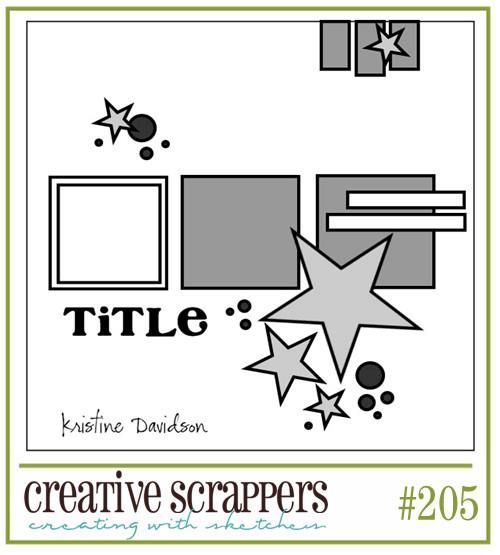 Then make a card with the scraps, so I made a birthday card for my baby boy!
And here is the aftermath of my crafty weekend!!
I hope you had a great weekend! I know I did! Now it's off to clean my house for a birthday party tonight!!
Blessings,
Sarah